GREGORY BERGER
Faculty & Graduate
Yale School of Drama
Berg is a graduate​ and currently on the Acting Faculty of the Yale School of Drama​ in addition to teaching bi-coastally at his studios in New York City and Los Angeles. Additionally, he has taught workshops all over the world including London, England; Paris, France; Sydney, Australia; Tahiti, French Polynesia; and Fargo, North Dakota.
Prior​ to Yale​ he trained at The Circle in the Square Theatre in New York City. He has studied privately with such legendary teachers as Paul Mann, Michael Howard, Kim Stanley, Nikos Psacharopoulos and Earle R. Gister. His New York stage credits include Come Back to the Five and Dime Jimmy Dean, The Flowing Peach, Romeo and Juliet, The Admiral Bashful, The Shrewing of Blanco Posnet, Molly, Andrew After Dark, Much Ado About Nothing, Faust, and The Colonization. Regional credits include work at the Yale Repertory Theater and The Yale School of Drama: A Midsummer Night's Dream, King Lear, King John, Measure for Measure, Three Sisters, and A Ride Across Lake Constance, to name a few. Among his directing credits are Dolores and Sisters at the Company of Angels and the west coast premiere of John Ford Noonan's POPPS.
After working for many years in New York as an actor, acting teacher, and private coach for stage and film, Gregory Berger opened Berg Studios in Los Angeles in 1998. He currently teaches both coasts; remaining the artistic director and master acting teacher at Berg Studios as well as teaching On Camera Acting at the Yale School of Drama. Berg Studios alumni have been Emmy Award Winners, Emmy Award Nominees, acted on Broadway and have had multiple series regular and guest star roles on television. Mr. Berger has also been voted Best Acting Class, Best Classical Class, Best Monologue Coach and Private Coach by Backstage Magazine.
​ As an actor he has was nominated best actor at the Beverly Hills Film Festival and the S.O.Y.S. Film Festival for the film Persona. The film was also the finals for Best Short category for the Academy Awards. Guadalupe the Virgin, another film he starred in, was named best film in the Mexico International Film Festival.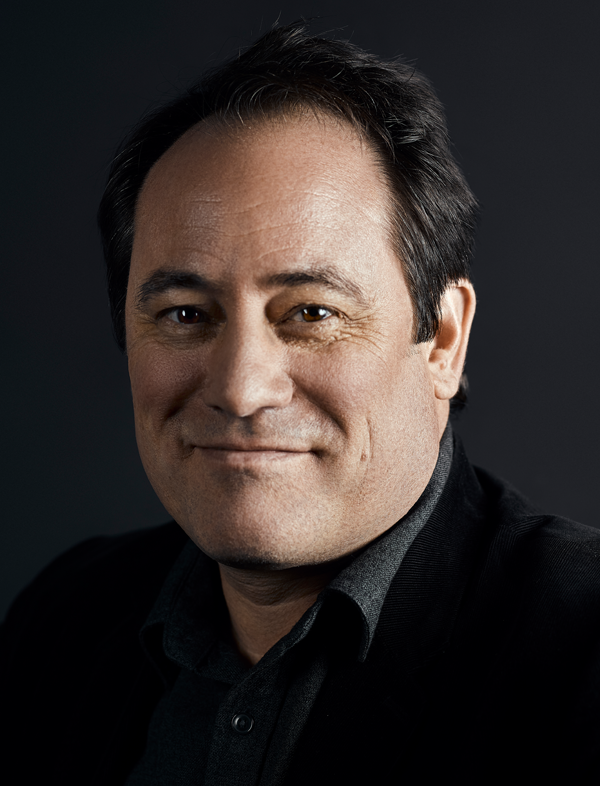 ADRIAN LATOURELLE
Graduate
Yale School of Drama
Adrian earned his MFA from the Yale School of Drama, training under the esteemed acting teacher, Earle Gister. While at Yale Adrian was awarded the Carol Dye Award, awarded to one student in recognition of their talent and accomplishments in performance. He also studied for a time with legendary acting teacher Sanford Meisner and at the St. Petersburg State Theatre Arts Academy in St.Petersburg, Russia, where the dedication, deep respect of craft, and the thrilling creativity of the Russian students and faculty had a profound impact. He received his BA in theatre at Whitman College, where he met his first mentor, the wonderful Jack Freimann. Since 2011 Adrian has been an acting instructor at The Berg Studios here in LA as well as a guest instructor at the theater department of Juniata College in Pennsylvania, and the Shakespeare Theater Company in D.C.
His many stage credits include some of the best theaters in the country such as the Mark Taper Forum, the Shakespeare Theater in DC, The Seattle Rep, The Old Globe, the San Jose Rep, the Dallas Theater Center, the Yale Repertory Theater, South Coast Repertory, and he is a company member of LA's Antaeus Company. He has appeared Off-Broadway at the Kirk Theater and at other New York theaters including Target Margin Theater, Lincoln Center, The Connelly, NY Theater Workshop, and the New York Fringe Festival. Among his many collaborations on original work, he has developed and performed with The American Symphony Orchestra at Lincoln Center, and around the nation with the Ensemble Galilei.
Adrian is a consistently working TV & Film actor as well, and has appeared in numerous television series such as NCIS, Last Resort, The Closer, House, NCIS:LA, Boston Legal, Without a Trace, Criminal Minds, Numbers, and Sons of Anarchy. Adrian is also an accomplished voice over actor and recently completed a season as the voice of the evil Unalaq on Nickelodeon's hit show Avatar: The Legend of Korra.
TESSA AUBERJONOIS
Graduate
Yale School of Drama
– 2018 Lunt-Fontanne Recipient
Born in Dublin, Ireland Tessa Auberjonois grew up in Hollywood where she spent many a Friday night at the taping of "Benson", in which her father Rene played Clayton, but most days and nights found her doing her own ballet from a young age. In addition to her on-screen work, she's a critically acclaimed and versatile stage actress. Her work ranges widely from developing new works with playwrights ranging from Neil LaBute to Annie Weisman, classical roles such as Lady M and Lydia Languish, as well as many comedic characters.
She has appeared Off-Broadway on stages such as the Lucille Lortel, the Acorn, the Player's Theatre, and the Rattlestick (among others), and has performed in and helped develop Premier productions at many of the nation's foremost regional theaters- including South Coast Repertory Theatre, leading roles at the Shakespeare Theatre in Washington D.C., the Yale Repertory Theatre, the Westport Playhouse, the Utah Shakespearean Festival, and others. She trained as a dancer at SAB, and then received her formal theatre training at Yale Drama and LAMDA in London.
As a voice-over performer she has been heard regularly on television as the voice of FEMA, Glade scented oil products, The Crave for White Castle, the Goodlife Recipes, many others, as well as numerous radio spots, video games, animated series and audiobooks and has re-voiced several feature film performances.
She is a grateful recipient of the Sermoonjoy Fund's Fellowship for a mid-career actor as well as the 2018 Lunt-Fontanne Fellowship; and currently teaches Voice, Accent Reduction and Voice-Over workshops at Berg Studios.
ANN NOBLE
Ann Noble is a professional actor, playwright and educator with over twenty-five years of experience. Originally from Chicago, she graduated from Northwestern and co-founded the Irish Theatre Company of Chicago (formally Seanachai Theatre). She is a member of Rogue Machine Theatre and Antaeus Theatre here in Los Angeles. Her plays have been produced all over the world, and her recent SoCal theatre acting credits include work with South Coast Rep, Antaeus, Rogue, The Road, The Odyssey, The Victory, Malibu Playhouse, Sierra Madre Playhouse, Moving Arts and ETC of Santa Barbara. She is also a chaplain for the L.A County jails and teaches theatre to incarcerated/under-served youth, including work with Homeboy Industries and L.A.'s Museum of the Holocaust.
GIGI BERMINGHAM
As an actor Gigi has received numerous theater awards including two L.A. Stage Alliance Ovation Awards, most recently for Leading Actress when she portrayed Maria Callas in MASTER CLASS at International City Theatre Long Beach, and in 2004 for Solo Performance for her multiple-character comedy NON-VITAL ORGANS (for which she also received a special L.A. Drama Critics Circle Award). Gigi has appeared on many southern California stages including Pasadena Playhouse, Old Globe, La Mirada, International City Theatre, MainStreet Theatre, Rubicon, and many others. She is a member of classical ensemble Antaeus Company where she has performed in PICNIC, CLOUD 9, MOTHER COURAGE, and THE SEAGULL among others. Nearly every December she performs CABARET NOEL. She is also a stage director, most notably for Antaeus' production of YOU CAN'T TAKE IT WITH YOU. TV appearances include: JANE THE VIRGIN, MARVEL: AGENTS OF SHIELD, SCANDAL, ADAM RUINS EVERYTHING, MISTRESSES, CHASING LIFE, DAYS OF OUR LIVES, etc. Film: A LOVER BETRAYED, SAVE THE DATE, Rob Reiner's ALEX AND EMMA. Web: KITTENS IN A CAGE and THE BRITISHES. Since 2011 Gigi has facilitated the Mastermind courses at Antaeus Company, designed to provide accountability, encouragement, and information to early and mid-career actors.
CHASTEN HARMON
Graduate: Yale School of Drama
Chasten holds a​ BFA from NYU's Tisch School of the Arts, and an MFA from the Yale School of Drama. ​She has performed on Broadway, Off-Broadway, and a National Tour​ of 'Hair​'. Chasten ​made ​her film debut in Jim Jarmusch's Paterson​ with Adam Driver which received awards at the Cannes Film Festival in 2016​. Chasten has also appeared as a recurring guest star on Elementary, and guest starred on ​the shows ​Braindead ​& Pure Genius. She has ​most recently​ appeared as Bessie Louvin​, ​a series regular on the USA drama "Damnation".
POPULAR CLASSES
markl
2019-05-19T01:20:06+00:00
Acting classes at Berg Studios have been recognized by students throughout Los Angeles, as being both unique in the approach to the development of technique and incredibly valuable.
markl
2019-05-19T01:17:03+00:00
Without the ability to fully utilize their voice, no actor can be counted on to express themselves in the dynamic, creative way our industry demands.